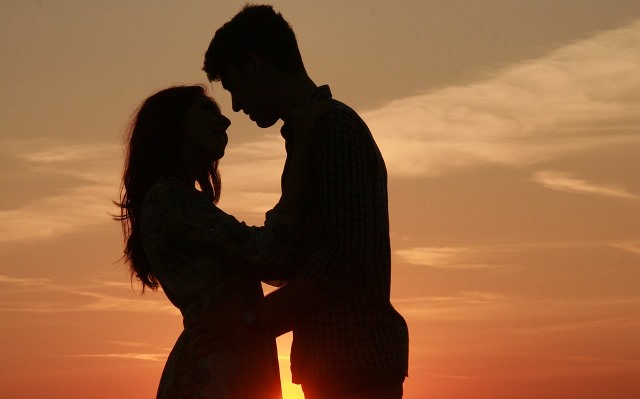 Why women like jerks is the question that's asked by most guys because what confuses these guys is the fact that jerks are often the men who have bad looks or bad behavior. The truth is that what women are primarily attracted to in jerks is the jerk's emotional appeal and not some kind of physical appeal that most guys are seduced into having in order to pick up women. What jerks do and most guys don't do is that jerks know how to create an emotional response in women that becomes addictive. In other words, whatever jerks are doing is creating a set of emotions in a woman that becomes addictive to the point where she'll make her excuses for all his other shortcomings. Next I'm going to reveal to you the 4 reasons why women so often fall for jerks.
1. Jerks are totally free, relaxed and laidback around women because they never go out under the pressure of having to pick up any woman.
Unlike most guys, jerks never go out under the pressure of having to say or do this and that in order to pick up women. They never go out with the intention to win any woman over because their outgoing and high value personality is what makes them feel attractive enough to most women. As a result, they come across totally free, relaxed and laid-back around women so that women find them mysterious enough to want to know more about them. In other words, these guys' aloofness and self-composure make them look like the guys who are naturally happy and fulfilled with themselves and their lives. This is exactly why I recommend that before going out, you empty your mind from all your pressures and worries around meeting women. That way you'll be able to create that important calmness and peace inside your mind that will help you better focus on the moment of meeting any particular woman while being your true self around her and not being intimidated by her looks or her sex appeal.
2. Jerks are very spontaneous, playful and direct in their approach.
What makes women emotionally attracted to jerks in particular is the jerks' trait of being spontaneous, playful and direct in their approach. This means that jerks never shy away from being their true selves and openly expressing their true sexual feelings towards women. However they don't express their true sexual feelings in a vulgar or disrespectful way but in a fun and playful way, because they understand that women are attracted to a man who knows how to show them respect and physical desire at the same time. By having the confidence to freely express themselves and their real sexual feelings towards women, they come across as high value men because they have high self esteem and are not afraid to expose themselves to any kind of social pressure. In other words, jerks give off irresistible alpha vibes to women.
3. Jerks know how to assume a woman's attraction to them.
Another key trait that jerks have and most women find very emotionally appealing is the jerks' ability to assume a woman's attraction. The way they assume her attraction is by playfully giving her the role of the woman that's passionately flirting with them right from the start. The reason why women find it very attractive in a man is because they're grateful to such man who knows how to get a woman to flirt with him since women are naturally passive in dating and most men don't actually know how to flirt.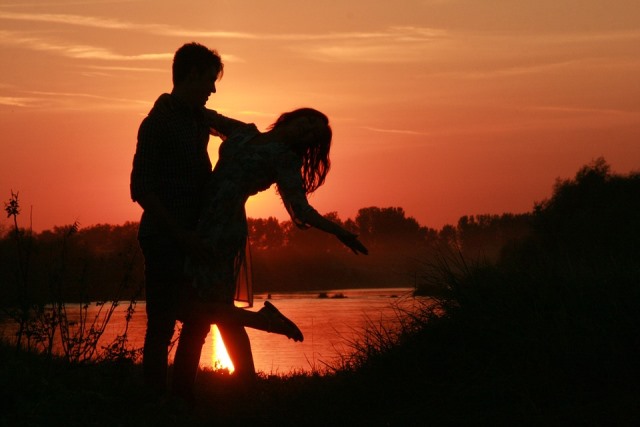 You can assume her attraction to you through both your body language and the words that you say to her immediately after you walk up to her.
Using your body language to assume her attraction is all about making eye contact with her in a way that shows her that you might be interested in her but you're not needy towards her. To do this, I suggest that you use the eye contact flirting technique that's known as "smiling eyes."
The prerequisite to having your "smiling eyes" is having your playful mindset, because you want to transfer your playful thoughts and feelings about the girl that you're attracted to from your eyes directly into her eyes. The way you can share such playful feelings and thoughts through your eyes is not by actually smiling at her but by pretending as if you're trying to tell her something down the lines: "You're very adorable and cute, but I have just met you and am not planning to sleep with you yet."
To assume her attraction by using words, all you have to do is to say a short, playful banter line to her. A typical example of such line would be: "So, you have come all the way over here to just flirt with me."
The key thing about using banter lines is that you should always use it in combo with your negative body language. Your negative body language is all about casually facing away or turning your body away from the woman for a few seconds.
Here's how it works. You walk up to a girl that you like and then you playfully say your banter line to her. Immediately after you've said your banter line, you turn your body away from her for about 2-3 seconds. While you're having your back facing her, you kind of look over your shoulder and smile at her. After the 3 seconds are gone, you slowly turn back around while you're having your head up, looking directly at her eyes and still smiling. By the time you completely turn back around and face her again, I suggest you playfully say to her another banter line that could be something like this: "Calm down, tiger! I have just met you and you're already flirting with me."
The above technique is proved to be extremely successful in helping guys make girls flirt back with them and chase them.
4. Jerks never take women too seriously.
The main reason why jerks enjoy a high success rate in dating is because they never take women too seriously. What this means is that every time they suggest having sex to a woman, for example, they do it in a way that subtly shows the woman that it's really not a big deal to them whether she accepts to have sex with them or she does not.
This type of nonchalant and laid-back attitude helps them eliminate women who don't appreciate their direct approach on one side, and on the other side it helps them find and shortlist the kind of women who appreciate their sexual confidence and who are open enough to just have sex with them.
Finally, once you totally understand the benefits of having the above 4 personality traits that make women like jerks, I recommend that you take advantage of each one of them because they all can help you significantly improve your dating lifestyle.