Education Loan
Lending loans for educational purposes is a part of the priority sector lending activity for Indian banks. The interest rates offered by banks....

Freelancing Job
Find freelance programmers, freelance jobs freelance projects at freelancing job for software development, website designing development, asp, php, se...
Lights! Camera! Action!
People getting together in groups (3-4+) to check out movies in theaters. Afterwards, coffee or cocktail-fueled discussion with group members at a loc...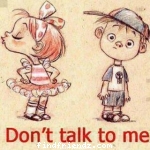 Love for girls
this club is for girls who search friends and love to tell all the feeling emotion and all...