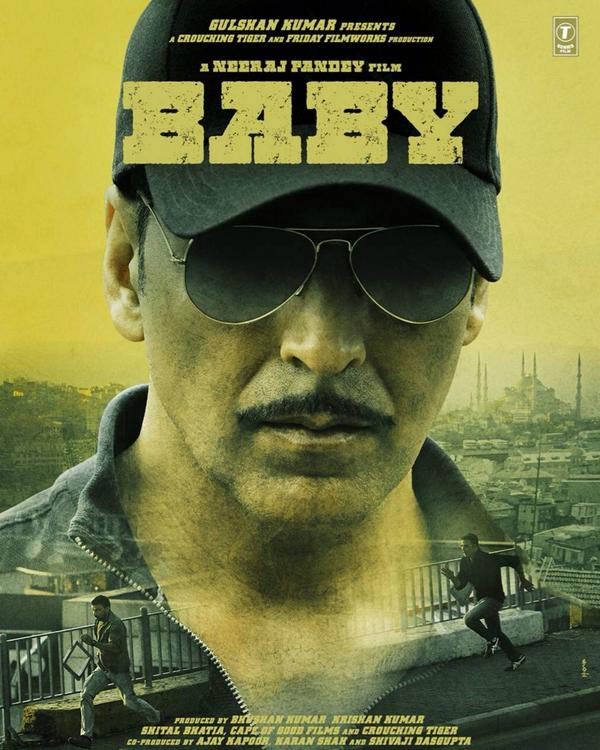 ---
Baby





Want To See:

87

Not Interested:

77
Ajay is an officer who is part of an elite team chosen from amongst the best in the Forces to form a covert Counter Intelligence Unit. In the course of foiling one terrorist attack bid, Ajay discovers a major threat to our nation a plan to cause damage and strike fear at the heart of our very existence. The plot is masterminded by a maniacal leader whose organization has its tentacles spread across the world.

As days progress, the unit goes through escalating challenges with time ticking against them and risks escalating. At all points, the members of the unit give it all they have got and stand tall to guard us with all their strength so that we may sleep safe in our homes. Covert and courageous operations are performed across Kathmandu, Istanbul, Abu Dhabi, Delhi and Mumbai as our protectors will not rest till evil is defeated.

Will the maniacal Maulana Rehman and his band of evil succeed in striking terror in the heart of India? Will the Indian Government change gears from being reactive to proactive and strike? Will Ajay and his unit be able to prevent this terror tsunami?
---