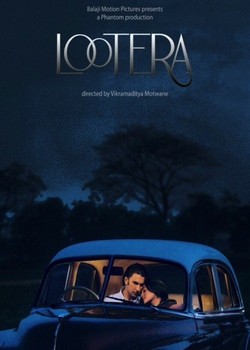 ---
Lootera





Want To See:

156

Not Interested:

7
Lootera movie is about the two lovers Varun (Ranveer Singh) and Pakhi (Sonakshi Sinha) who are forbidden by their parents to marry each other, therefore the two elope and get married.

Soon enough, the marriage ends up in trouble and they get a divorce. 5 years later, the two meet again, and believe they still love each other.

Then Varun realizes that Pakhi has a rare disease and will soon die, therefore Varun comes up with a plan to sacrifice his life to save Pakhi.
---



please contact me In my email address
lisaibrahim3@hotmail.com


I Will tell you more about my self and send you
some of my pictures.

| 15 Apr 2016
Story is not what written here.......movie is slow
but awesome!!!

| 11 Jul 2013
good

| 06 Jul 2013
haha i think lootera must be a nice movie

| 02 Jul 2013
looteri

| 30 Jun 2013