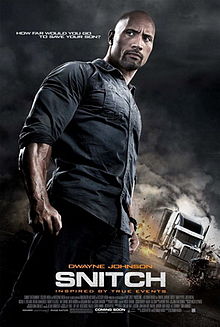 ---
Snitch





Want To See:

14

Not Interested:

6
A father goes undercover for the DEA in order to free his son who was imprisoned after being set up in drug deal.

Snitch is an upcoming American action thriller film directed by Ric Roman Waugh and starring Dwayne Johnson. The film will be released in the United States on February 22, 2013.

When a teenage boy is wrongfully arrested for distributing drugs and sentenced to prison for a decade, the father makes a deal with the United States Attorney to become an undercover informant and infiltrate a drug cartel, risking his family and his life.
---



please contact me In my email address
lisaibrahim3@hotmail.com


I Will tell you more about my self and send you
some of my pictures.

| 15 Apr 2016