HOME FACIAL How To Do FACIAL At HOME Step By Step Salon Quality Natural Products Remove Blackheads
514 Views | Add To Favourite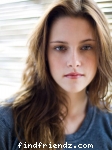 shubhawati [141]
Videos: 2054
HOME FACIAL How To Do FACIAL At HOME Step By Step Salon Quality Natural Products Remove Blackheads
Come Say Hi on My Facebook: https://www.facebook.com/SuperPrincessJo
HOME FACIAL How To Do Facial At Home Step By Step Salon Quality Natural Products and how to remove blackheads Helps to Lighten and Brighten skin naturally,remove all black heads and white heads from face ,nose,neck and gives healthy glowing skin naturally.
♥LIKE♥ ♥COMMENT♥ ♥ SUBSCRIBE ♥

PRODUCTS USED IN THIS VIDEO:
Himalaya kesar face wash Himalaya Herbals
Himalaya Clear Complexion whitening face scrub
Garnier Gentle Cleansing Milk
Biotique Bio Coconut Cream
Garnier Illuminating Face pack
Garnier Sakura white face cream
Double ended Black head remover
Hot water Facial Steamer
Body Shop Soft Facial Sponge
~~~~~~~~~~~~~~~~~~~~~~~~~~~~~~~~~~~~
FREQUENTLY ASKED QUESTIONS:

My FavouriteS / SuperPrincessjo Favourite Makeup: It Includes Indian Makeup brands and non Indian both :)

♥Eyemakeup--
Eyeliner: MAC --Graph black Technakohl Liner eye liner Kajal , and Lakme- Liquid liner
Kajal : Maybelline --The colossal Kajal ,MAC- FELINE kohl power eye pencil crayon kohl
Mascara :Maybelline colossal volume express Mascara, Revitalash Mascara
Eye shadow :Maybelline, MAC , BH cosmetics eye shadows work well with me.

♥Lips Makeup—
Lipstick REVLON, LAKME & MAC lipsticks are the most used lipsticks in my collection.
Lip-gloss Maybelline and Inglot I trust always.
Lip balm : Maybelline color bloom peach blossom lip balm & Vaseline petroleum jelly

♥ Hair Shampoo
Garnier fructis, SilkPro

♥Hair colour
Henna for hair color, I am all-natural when it comes to hair. I use Natural henna
powder for hair coloring; it gives natural healthy and shinier hair.

♥ Hair Conditioner
Garnier fructis conditioner, Nelly two phase conditioner.

♥ Hairstyling Products
Loreal Infinium hair spray, CHI heat protectant, Nelley hair protecting spray, Loreal professional
expert liss ultime serum (This thing is magic to your hair).

PS: This keeps changing and updating I am always game to try new products.

♥♥♥♥♥♥♥♥♥♥♥♥♥♥♥♥♥♥♥♥♥♥♥♥♥♥♥♥♥♥♥♥♥♥♥♥♥♥♥♥♥♥♥♥♥♥♥♥♥♥♥♥♥♥♥♥♥♥♥♥♥♥♥♥♥♥♥♥♥♥♥♥♥♥♥♥♥♥♥♥♥♥♥♥♥♥♥♥♥♥♥♥♥♥♥♥♥♥♥♥♥♥♥♥♥♥

♥WATCH MY FOUNDATION APPLICATION AND ROUTINE TUTORIAL:
http://www.youtube.com/watch?v=VyKGXvZMq8E&feature=relmfu

♥WATCH MY NOSE HIGHLIGHTING VIDEO:
http://www.youtube.com/watch?v=f3BYEeo9cKE

♥MY FAVORITE SKIN CARE PRODUCTS FOR MY BROWN INDIAN SKIN TONE HERE:
http://www.youtube.com/watch?v=XQWGiKpYnFA

♥MY NIGHT TIME SKIN REGIMEN SKIN CARE:
http://www.youtube.com/watch?v=AuE4ty5U8gU&feature=relmfu

♥TRADITIONAL INDIAN BRIDAL WEDDING BOLLYWOOD MAKEUP:
http://www.youtube.com/watch?v=6OvO7j6xfPA&feature=relmfu

♥GYARU ANIME JAPANESE MAKEUP :
http://www.youtube.com/watch?v=dcWC03feeak

♥HENNA TUTORIAL HERE:
http://www.youtube.com/watch?v=e5_N7CFUPDQ
----------------------------------------------------------------------------------

BUY MY FAVORITE BRAND Sigma cosmetics ,spend $30 and get a FREE GIFT : http://www.sigmabeauty.com/?Click=28310

♥♥♥♥♥♥♥ FOR BUSINESS CONTACT ♥♥♥♥♥♥♥♥♥♥♥♥♥
E-MAIL: jo.princessjo@gmail.com


♥INSTAGRAM: superprincessjo

♥WEBSITE BLOG
http://www.princessjobeauty.com/

♥ MAKEUP YOUTUBE CHANNEL
http://www.youtube.com/SuperPrincessjo

♥ RANDOM VLOGGING YOUTUBE CHANNEL
http://www.youtube.com/user/jessica84143

♥ FACEBOOK FAN PAGE
http://www.facebook.com/SuperPrincessJo

♥ I TWEET HERE
http://twitter.com/#!/Superprincessjo

♥Best Online Shopping Place:
http://www.oasap.com/?fuid=31510

LOVE
Indian Makeup Beauty Guru

~~~~~~~~~~~~~~~~~~~~~~~~~~~~~~~~~~~~~~~~~~~~~~~~~~
Hugs and Kisses
SUPERPRINCESSJO
How To:Desi youtube guru,indian makeup channel, indian cosmetics, indian weddig makeup learn, makeup for indian skin,where to do makeup,Lakme makeup review,indian beauty makeup products, indian skin care, natural skin care,home remedies,indian girl makeup , Lakme makeup, Indian makeup guru, Indian youtuber, Indian beauty guru,Bollywood makeup tutorials,Indian Makeup Guru,desi girl, desi youtuber,indian beauty blogger,indian vlogger,Indian/Bollywood/Pakistani/Arabic Bridal Makeup ,vlog,baby,husband,life,youtube,videos,Beauty Channel on Youtube ,Indian fashion blogger, Indian youtube guru, Fashion Blogger, how to do facial at home,give yourself a home facial,home facial for fairness,home facial for glowing skin,home facial remedies,natural home facial,home facial for oily skin,home facial recipes,home facial steps,how to do facial,home facial,easy home facial,superprincessjo skin care,salon facial,facial at home,facial steps,facial step by step,blackhead treatment,how to remove blackheads,Desi youtube guru,Indian youtuber, desi girl, desi makeup, desi vlogger,desi blogger,skin lightening Brightening facial.
Video Added on : 17 Sep 2014 02:34 am
Video Posted Under : How to & DIY Videos
Video Disclaimer: This video titled HOME FACIAL How To Do FACIAL At HOME Step By Step Salon Quality Natural Products Remove Blackheads is provided and hosted from a third party server. findfriendz.com is not responsible for any activities originating with such third party server.