Saptashrungi at Vani ,Near Nashik , Maharastra
318 Views | Add To Favourite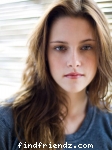 shubhawati [141]
Videos: 2054
Saptashrungi at Vani ,Near Nashik , Maharastra
Saptashrungi at Vani ,Near Nashik , Maharastra

Saptashrungi or Saptashringi (Marathi: सप्तश्रृंगी, Saptaśrr̥ṇgī) is a site of Hindu pilgrimage situated 60 kilometres (37 mi) from Nashik. According to Hindu traditions, the goddess Saptashrungi Nivasini dwells within the seven mountain peaks. (Sapta means seven and shrung means peaks.) It is located in Nanduri, Kalwan taluka, a small village near Nashik in India. Devotees visit this place in large numbers every day. wiki
Taj Mahal -- Agra, Ajanta and Ellora Caves , Khajuraho Temples - Madhya Pradesh, Srinagar- Kashmir , Goa ,Jaipur - The Pink City of India. The Hawa Mahal, Amer Fort, Amber Palace, Jal Mahal , Munnar Kerala, Udaipur Lake City of India,Jaisalmer ,Golden Fort, Leh and Ladakh ,Kullu and Manali,Shimla - Himachal Pradesh, Rathanbore (Rajasthan)Gangtok - Capital of Sikkim and home to a number of monasteries, Gangtok is a major gateway to the Nathula Pass, Darjeeling , Kovalam Beach Thirivananthapuram, Kerala , Ooty Botanical Gardens and the lake, Kanyakumari- Vivekananda Rock , Sasan Gir (Gujarat),Haridwar - The Hindu pilgrimage for Kumbhmela , Har Ki Pauri and the Brahma Kund, Nainital , New Delhi - Red Fort, Jama Masjid, Rashtrapati Bhavan, Chandi Chowk, Karol Bagh market and Connaught Place Qutub Minar, Dehradun ,Hapi , Fatehpur Sikri ,Golden Temple of Amritsar ,Hari Mandir, the Amrit Sarovar, Puri (Orissa) Mumbai , Bollywood Juhu Beach and Marine Drive.Mysore - The Mysore Maharaja Palace, Mysore paintings, Mysore Pak , Shimla,Brindavan Gardens,Bangalore ,Lal Bagh Garden, Bangalore Palace and the Tipu Sultan Summer Palace,Chennai ,Marina Beach, Mahabalipuram, Hyderabad - Char Minar, Chowmalla Palace ,Golconda Fort,Hussain Sagar,Andaman and Nicobar Islands , Lakshadweep Islands - islands of Kalpeni, Kavaratti, Minicoy and Kadmat,Assam,Meghalaya -- Chirapunji, Khajuraho, Madhya Pradesh ,Coorg - tea and coffee plantations, Pondicherry,Visakhapatnam -- Ramakrishan Beach,Kailasagiri,Araku valley,Kedarnath and Badrinath ,Tirupati - Sri Venkateshwara Temple -Hindu pilgrimage site in Andhra Pradesh ,Kodaikanal - in Tamil Nadu. Kolkata - Victoria Memorial, ali Ghat Temple. Varanasi - Vishwanath Temple ,Mantheran - 90km from Mumbai,Mahabaleshwar , Nalanda (Bihar) Bodh Gaya - A pilgrimage site for the Buddhist,Jim Corbett National Park ,Dilwara Temples, Mount Abu ,Jabalpur, Madhya Pradesh - The Bhedaghat - Marble Rocks,The Duandhar Falls.Madurai -- Meenakshi Temple, Mount Abu, Haridwar-Rishikesh (Uttaranchal) Jog falls, Karnataka ,Chitrakot Waterfalls, Chhattisgarh,Dudhsagar Falls, Goa
Elephant Falls, Meghalaya,Vazhachal water fall,Kerala,Shadthum Falls, , Meghalaya
Weinia falls, Mehalaya,Athirapally water fall, Kerala,Bishop Falls, Meghalaya,Nohkalikai Falls, Meghalaya,Langshiang Falls. Pyramids of Giza, Great Wall of China,Taj Mahal,Serengeti National Park,Galapagos Islands,Grand Canyon, Machu Picchu, Iguazu Falls,Bali,Amazon Rain Forest,
Ngorongoro Crater,Great Barrier Reef,Angkor Wat,Victoria Falls,Forbidden City,
Bagan Temples & Pagodas,Karnak Temple,Teotihuacan,Banaue Rice Terraces ,Bora Bora,Acropolis/Parthenon,Potala Place at Lhasa, Bahamas , Airlie Beach , Sharm El Sheikh , Buenos Aires , New York , Prague , Madrid , Aberdare National Park , Zermatt , Cuba , Algarve , Paphos , Victoria Falls , Valley of the Kings , Marbella , Galapagos Islands , Masai Mara , Isle of Man, Bora Bora , Jerusalem Old City,Qin Terra Cotta Warriors,Chichen Itza, Petra,Nile River Cruise,Easter Island,Cappadocia, Cancun, Los Angeles, Koh Samui , Dubai, Nice , Auckland , Machu Picchu , Singapore, Yosemite National Park, Seychelles, Oahu, Bali, Florida Keys, Durban, Colosseum of Rome, Fjords of Norway, St. Peter Basilica,Egyptian Museum, Borobudur, Valley of the Kings,Hong Kong Harbor/City Scape,Sistine Chapel,Louvre Museum,Canals of Venice,Versailles,Carlsbad Caverns,Mecca, Kathmandu Valley, Portofino orlando, Alhambra, Sydney,London,Paris, Mount Everest,Temple of the Emerald Buddha,Hagia Sophia,Pompeii,Kashmir Valley,Prague Old Town,Golden Temple,Amalfi Drive,Meenakshi Chartres Cathedral Mezquita of Cordoba, Mont-St-Michel, Topkapi Palace,Carnival in Rio,Stonehenge,Angel Falls, Yellowstone National Park,Santorini, Menorca, Hawaii,Monaco, South Island, Luxor , Grand Canyon, Hong Kong, Niagara Falls , Banff, San Diego, Sorrento, San Francisco, Key West, Rio De Janeiro, Guam, Bangkok, Dublin, Whitsundays , Vancouver , Iceland, Ayers Rock, Costa Del Sol , Petronas Twin Tower, Matterhorn,New York Skyline ,Marrakech, Eiffel Tower ,Ladakh,Niagara Falls,British Museum, Burj Al Arab ,Antarctica Penguins,Yangtze River Cruise,Yosemite National Park, Adelaide , Abu Simbel , Benidorm Beijing , Disney World, Cannes , Puerto Banus , Amsterdam , Toronto , Bodrum , Agra , Courchevel , Great Wall , Berlin , Edinburgh , Corfu, River Cruise, Shwedagon Stupa, Chateau,Temple of Heaven,Neuschwanstein Castle, Chamonix , Florence .
Video Added on : 22 Sep 2014 03:01 am
Video Posted Under : Travel Videos
Video Disclaimer: This video titled Saptashrungi at Vani ,Near Nashik , Maharastra is provided and hosted from a third party server. findfriendz.com is not responsible for any activities originating with such third party server.