15 Celebrities that LOVE Taylor Swift 1989!
467 Views | Add To Favourite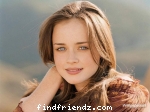 mahiannu [38]
Videos: 956
15 Celebrities that LOVE Taylor Swift 1989!
Favorite Taylor Swift 1989 songs►►http://bit.ly/1zBqf4c
More Celebrity News ►► http://bit.ly/SubClevverNews

Millions of Taylor Swift fans have been praising her newly-released album 1989 over social media, and you best believe that a ton of peeps up in that mix are major celebrities.
Yes, Taylor is known for her many famous BFFs, so it shouldn't come as a huge surprise that many of them would take to Twitter to express their love for the album. And hey, some of them are even dishing on their favorite song so you can compare notes!
From Lorde to Lena Dunham, let's take a look at 15 celebs who love 1989 just as much as us!
First, we have Selena Gomez. Sel shared her excitement over the album with a sweet Instagram post that read:
"From hotel room album listening parties, kitchen dance floor album listening parties to driving on the pch, windows down album listening parties. -The best part is we were the only ones there. Each time. So happy, honored and proud to know you and your diaries.@taylorswift #1989 BUY IT!!! -now I'll listen live from drowning in my bed sheets."
Next, we have Grammy-winning singer Lorde, who posted a couple photos of Taylor and herself on the beach, including the caption:
"OMG 1989 IS OUT WHAT A DAY. so proud of my sista. my favourite is style (and also blank space) (and also all of them)"
Two of T-Swift's besties were having a Twitter love fest, as Lena Dunham takes the next spot on our list. As soon as 1989 was released, Lena tweeted out:
"Hope you enjoy October 27th or, as it shall now be called, national Taylor Swift day #TS1989 and continued by saying: "My favorite songs on #1989 are This Love, Blank Space, Out of the Woods and also every single song," in addition to Instagramming a couple photos. Lena noticed that both she and Lorde shared beach photos of themselves with Taylor, and tweeted at Lorde saying, "@lordemusic we both just posted beach pics and the same list of favorite songs like members of a cozy cozy cozy-ass cult"
Uh, if that's the deal, sign us up!
Lena's boyfriend Jack Antonoff lent his musical talents to a few songs off 1989 – most notable "Out of the Woods" and "I Wish You Would," and he expressed his joy over the album's release saying THIS on Instagram:
"1989 is here! run don't walk.@taylorswift I have TRULY loved working on this album. massive journey from my first conversations with taylor about yaz and jon hughes."
Now there are a bunch of other celebs who are gushing over 1989 on the Interwebs, and if we read all the tweets I think we'd be here all day, so here are a few other stars who are LOVING 1989 and are SUPER vocal about it:
There's Ed Sheeran, Sarah Hyland, Tavi Gevinson, Paramore's Hayley Williams, Kevin McHale, Sam Smith, Abigail Breslin, Lady Antebellum's Hilary Scott, Ingrid Michaelson, Victoria's Secret model Lily Aldridge, Kelly FREAKING Clarkson, and I think the best tweet of all comes from Simon Pegg who said THIS:
"I'm a 44 year old, @BBC6Music listener and I love Taylor Swift's new song, Shake it Off. There, I said it."
BOOM! In your face music universe - I think that says it all, doesn't it?
Anyways, are YOU obsessed with Tay's 1989 too? Hit the comments to tell us, then click HERE to see our picks for the 5 BEST songs off the album. And make sure you subscribe as well. I'm your host Joslyn Davis, thanks so much for watching, and we'll catch you later!


For More Clevver Visit:
Website: http://www.clevver.com
Like us on Facebook: http://facebook.com/ClevverNews
Follow us on Twitter: http://twitter.com/ClevverNews
Keep up with us on Instagram: http://instagr.am/Clevver
Add us to your circles on Google+: http://google.com/+ClevverNews
Tweet Me: http://www.twitter.com/joslyndavis
Video Added on : 03 Nov 2014 02:34 am
Video Posted Under : Celebrities Videos
Video Disclaimer: This video titled 15 Celebrities that LOVE Taylor Swift 1989! is provided and hosted from a third party server. findfriendz.com is not responsible for any activities originating with such third party server.