"Dolly Ki Doli" Trailer Launch | Sonam Kapoor Impresses As Looteri Dulhan
846 Views | Add To Favourite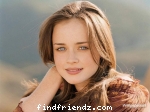 mahiannu [38]
Videos: 956
"Dolly Ki Doli" Trailer Launch | Sonam Kapoor Impresses As Looteri Dulhan
Dolly Ki Doli ,dolly ki doli,sonam kapoor,news,bollywood,pulkit samrat,rajkumar rao,rajkummar rao,gossip,arbaaz khan,sonam kapoor (film actor),bollywood news,dolly ki doli trailer,dolly ki doli official trailer,gossips,dolly ki doli 2015,malaika arora khan (film actor),wedding,film (media genre),preview,dolly ki doli songs,review,abhishek dogra,music launch,press conference,dolly ki doli theatrical trailer,press meet,bollywood trailers 2014,arbaaz khan (film actor),marriage,dolly ki doli sonam kapoor,desimad,2014,salman khan,bollywoodbackstage,bollywood gossip,sajid wajid,first look launch,love,entertainment,malaika arora khan,varun sharma,dolly ki doli video songs,bollywood movie trailers 2014,con,dolly ki doli first look,dolly ki doli teaser trailer,trailer,latest news,item number,interview,dolly ki doli motion picture,sonam kapoor dolly ki doli,malaika arora khan (tv personality),dolly ki doli item song,dolly ki doli promo

Bollywood.....the city of dreams is now at your touch! 'Bollywood Ki Baten' is here to mesmerize you with all the news in and around B-town as well as the Television Industry...all UNCUT and RAW videos ...as it is!! You are welcome to post all your comments as well as subscribe to 'Bollywood Ki Baten' and get the REAL feel of the entertainment industry anywhere, everywhere...all UNCUT! The material is the actual happenings without any edit on the real happenings! Catch your favorite stars, actors, models as they appear!
Video Added on : 18 Dec 2014 02:31 am
Video Posted Under : Movies Videos
Video Disclaimer: This video titled "Dolly Ki Doli" Trailer Launch | Sonam Kapoor Impresses As Looteri Dulhan is provided and hosted from a third party server. findfriendz.com is not responsible for any activities originating with such third party server.